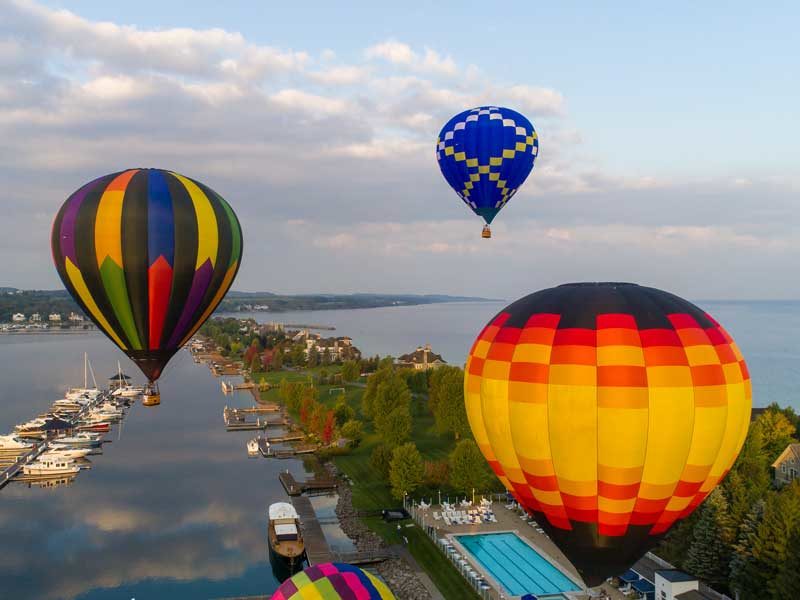 We are excited to announce our 2nd Annual Balloons Over Bay Harbor event that will take place in the Village at Bay Harbor, September 17 & 18, 2021. Our first annual event in 2019 was a great success and drew thousands over the weekend to witness some of the most beautiful hot air balloons, lifting high over Little Traverse Bay.
The balloon glows in the evening were absolutely breathtaking, with reflections mirrored in Bay Harbor Lake. We were unable to have our event in 2020 because of the strict guidelines for gatherings that we adhered to. However, in 2021 we are excited to be hosting some of the best pilots in the nation who compete in national festivals across the country and overseas.
There will be flight activity throughout the weekend and the amazing "night glows" taking place on the marina lawn panel scheduled for both Friday and Saturday evenings.
<>
Visit Balloons Over Bay Harbor Website >>>>
<>
Bay Harbor On Facebook
Below are the latest postings from the Empire Hops Festival Page On Facebook.
<>
<>
Visit Bay Harbor On Facebook >>>
<>