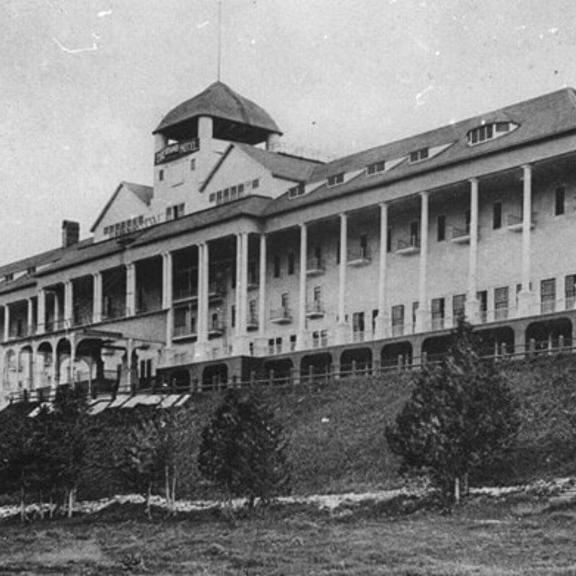 Arrive Friday, October 13 • Depart Sunday, October 15, 2023
Description
Visit times before our times. You're invited to Grand Hotel's 14th Annual History Weekend with a unique look into the story behind the wood structure built in 1887. Fall is a great time of year to experience Mackinac Island and Grand Hotel. We hope to see you for this special event to celebrate the history of Grand Hotel.
Package Includes:
Grand Hotel Accommodations
Breakfast and dinner daily
All resort amenities
Friday evening Welcome Reception
Saturday morning Grand Hotel History Lecture by Grand Hotel Historian
Saturday afternoon special history presentation
Complimentary admission to Fort Mackinac (1 admission per room for the weekend)
Complimentary admission to the Richard and Jane Manoogian Mackinac Art Museum
Special discount on ferry tickets
This Mackinac Island Grand Hotel History Weekend can also be booked by calling Grand Hotel Reservations at 1-800-334-7263.
Bob Tagatz, Resident Historian at Grand Hotel
Named an Historic Hotels of America Historian of the Year, Bob Tagatz is a natural storyteller. He will intrigue you with information about the hotel's history and how the Island and the hotel came to be what they are today.
View Grand Hotel Policies and Information >>
*Subject to Michigan 6% sales tax, 3% Mackinac Island assessment, and a $12.00 per person, per stay, baggage-handling charge. Regular children's rates apply. Extra charges apply for additional adults over double occupancy rates. Dates are subject to availability. A 30-day cancellation policy applies.
<>
Visit Grand Hotel Website >>>>
<>
Grand Hotel On Facebook
Below are the latest postings from the Grand Hotel Page On Facebook.
<>
<>
Visit Grand Hotel Website >>>>
<>