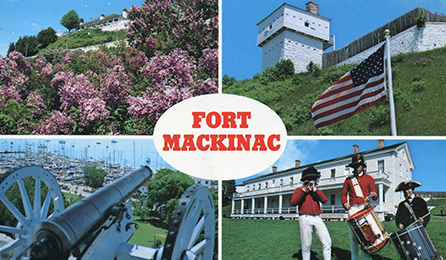 The 2022 Fort2Fort 5 Mile Challenge with be held both In-Person on Saturday, May 14, 2022 and as a Virtual Race. Proceeds from both events help support the Mackinac Historic State Parks!
The In-Person race will feature a "rolling start" from 8:00 am – 9:30 am, allowing all participants a safe and socially distanced race.
The Virtual Race can be run or walked anytime at participant's convenience. All virtual times can be logged by the participant in a separate Virtual Race category (no awards).
Note: COVID guidelines will be monitored to make sure race is in compliance with the guidelines in effect at time of the race; participants will be notified as soon as possible if any adjustments need to be made.
STARTING TIME
The start of both the 5 Mile Run and Walk will be a "Rolling" start, which means participants will begin the race when they arrive at the start line, any time between 8:00 am and 9:30 am. We encourage those who are already on the Island to take advantage of the earlier start times to reduce congestion in the staging area.
The Start will be outside Fort Mackinac on Huron Road. You may pick up your bib prior to the race – shirts can be received then or you can get it at the finish.
Race start will be on Huron Road outside Fort Mackinac
Fort doors will be open and rest rooms available inside. Restrooms are also available outside at the Huron Road Pavilion.
LOCATION
Race will start on Huron Road behind Fort Mackinac. Race will finish in on the lawn behind and east of Fort Mackinac.
<>
Visit Mackinac Island Fort2Fort Five Mile Challenge Website >>>>
<>