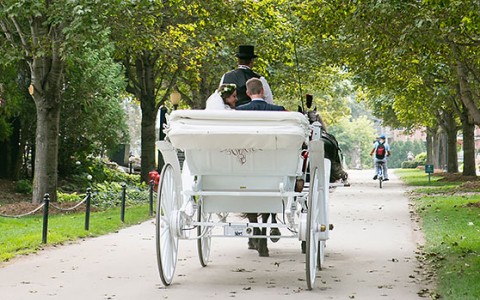 This popular wedding event is the perfect time to find everything you need to plan your special day! At the 2021 Mackinac Island Wedding Show, you, your fiancé and your families can meet face to face with industry experts who will guide you through the details of the ceremony, flowers, music, photography, party favors, the wedding cake and so much more! You cannot afford to miss this unique destination wedding experience on your journey to one of the most fabulous days of your life!
Every couple attending the show will have the opportunity to tour all of Mission Point's ceremony and reception spaces and get one-on-one time with local wedding vendors familiar with the processes and logistics of Mackinac Island. Participants will also experience a sample featured tasting from our wedding menu, be entered to win wedding prizes, plus receive a takeaway gift bag with wedding goodies! All prospective couples and families are encouraged to attend.
<>
Date: Sunday, October 3, 2021
Time: 11:00 a.m. to 1:00 p.m.
Where: Mission Point Resort Summit Room
Cost: $35 per person
Tickets:
Can be purchased
here
Accommodations:
Book in the 2021 Wedding Show room block
here
<>
Visit Mission Point Resort Website >>>>
<>
Mission Point Resort On Facebook
<>
<>
Visit Mission Point Resort On Facebook >>>
<>
Visit Mission Point Resort Website >>>>
<>