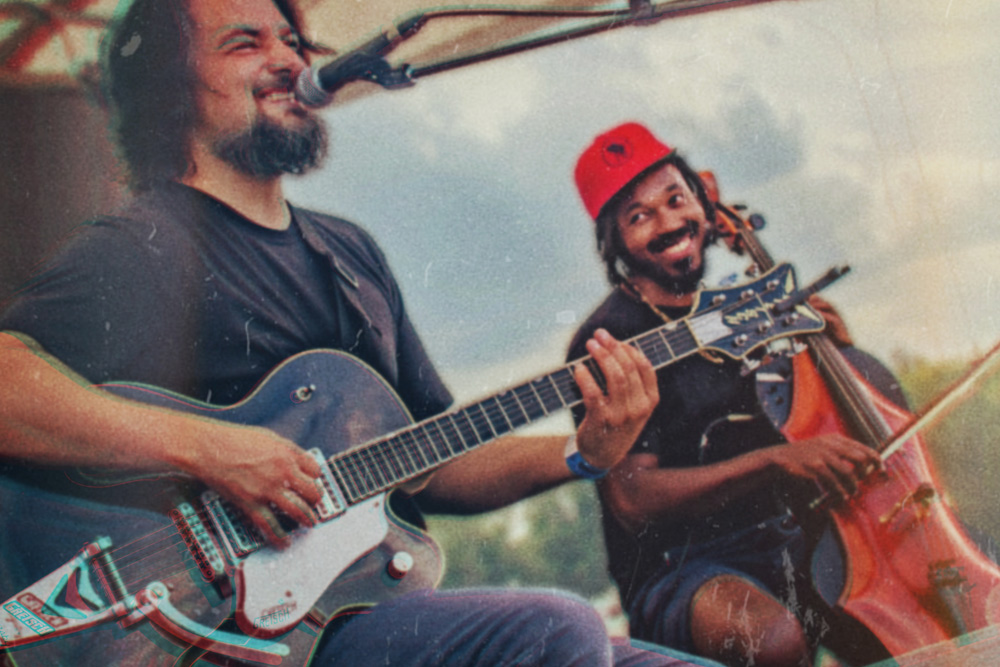 Michigan folk-rock troubadour has paired up with eclectic and highly regarded cellist—melding folk with jazz, hip-hop, soul, and classical influences for a layered, melodically robust duo.
Summer Sounds Concert Series
Bring family and friends for a wonderful night of entertainment at an Art Park concert this summer. For over twenty years, concert-goers have enjoyed the fresh air, relaxed atmosphere and great music of Summer Sounds, a perfect way to spend a midsummer evening.
Concert Time
7:00 PM – 9:00 PM
Arrive early to allow for 1/4-mile hike to amphitheater
Seating is rustic, bring a chair pad or blanket if you'd like!
Tickets
General Admission: $15 (advance online), $20 (at the door)
Kids 12-and-under: Free
Reserve a table for $85 that seats 6. Limited number available.
Weather
Summer Sounds concerts happen rain or shine.
In the case of inclement weather, we will host indoor at Crystal Mountain.
2023 Schedule
Mark Lavengood – July 7
Seth Bernard & Jordan Hamilton – July 14
Blake Elliott & The Current Love – July 21
Youngman & Oldmen – August 4
<>
Visit Michigan Legacy Art Park Website >>>>
<>
Michigan Legacy Art Park On Facebook
Below are the latest postings from the Michigan Legacy Art Park Page On Facebook.
<>
<>
Visit Michigan Legacy Art Park Facebook Page >>>
<>
Visit Michigan Legacy Art Park Website >>>>
<>